Alongside the concerts, the International Bach Festival offers visitors a variety of guided tours to discover Schaffhausen's rich culture and history. The tours are free of charge to all festival ticketholders! The tours at the museum will be led by specialist curators and will introduce you to the most valued exhibits of the art collection or guide you through the current special exhibition. In the our specifically devised tour "Schaffhausen Baroque", we discover what Schaffhausen may have been like in Johann Sebastian Bach's day and age.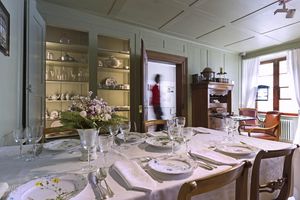 Guided Tour: Museum Lindwurm
Museum Lindwurm, Stein am Rhein
2.30 pm
(Tour in German!)
free with valid concert ticket
duration: approx. 1 hour
Discover the museum on a guided tour or visit the museum by yourself. The entry is free with valid concert ticket.
Further details:Museum Lindwurm
Understadt 18
8260 Stein am Rhein
Tel: + 41 (0)52 741 25 12
https://www.museum-lindwurm.ch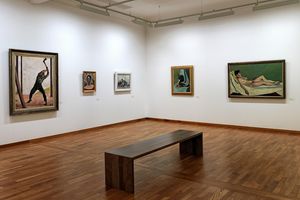 Guided Tour: «Highlights of the Museum»
Museum zu Allerheiligen
2.30pm
(Tour in German!)
free with valid concert ticket
duration: approx. 1 hour
A guided tour through the centrepieces of the Allerheiligen's collection with curator Bettina Bussinger.

Further details:
Museum zu Allerheiligen Schaffhausen
Klosterstrasse 16
8200 Schaffhausen
Tel. +41 52 633 07 77
www.allerheiligen.ch